It doesn't seem to matter where I look, be it Obama, the economy, Islam, the UN, one world government, the rebellion in Egypt, or our of funding terrorism, I keep running into George Soros.
We all know he has stated that "The main obstacle to a stable and just world order is the

United States.

" and yet somehow he always gets the US government to donate to his non profits that are designed to destroy us. One such NGO is The International Crisis Group replete with a host of members that are well worth noting.
.
The ICG is funded in part by George Soros' Open Society
Institute. ICG's president and CEO is

Louise Arbour

, former United Nation High Commissioner for Human Rights.
In 1996 she was appointed by the Security Council of the United Nations as Chief Prosecutor for the International Criminal Tribunal for the former Yugoslavia and for Rwanda.
In 1999 she was appointed to the Supreme Court of Canada.
One of the group's co-chairs is

Christopher Patten

, who, as a British commissioner in the European Union(EU) from 2000-2004, was particularly critical of Israel and played a key role in impeding investigations into Palestinian misuse(for terrorism related purposes) of EU funds.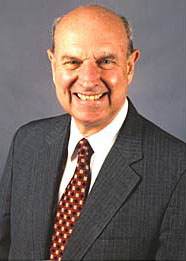 ICG's other co-chair is

Thomas Pickering

, former U.S. ambassador to the United Nations(as well as to Russia, India, Israel, Jordan, El Salvador, and Nigeria). Pickering, who advocated U.S. diplomatic dialogue with the extremist, anti-Semitic regime of Iranian president Mahmoud Ahmadinejad, made headlines in 2009 after meeting with Hamas leaders and urging the U.S. to open ties to the terrorist group.
Co-chaired the Council on Foreign Relations task force that produced Iraq: The Day After in March 2003. The Report contained 30 recommendations for postwar policy, all of which were apparently ignored by the Bush administration.
He also co-chaired the Accountability Review Board with Admiral Mike Mullen investigating the Benghazi Scandal. Thus far none in the State Department have been held accountable.
Other key members of the group include:
Kofi A. Annan

of Ghana, the seventh Secretary-General of the United Nations, served from 1997-2006 and was the first to emerge from the ranks of the United Nations staff.
The Nobel Peace Prize 2001

; a lot of Soros' followers get those.
In December 2004, reports surfaced that the Secretary-General's son Kojo Annan received payments from the Swiss company Cotecna Inspection SA, which had won a lucrative contract under the UN Oil For Food Program. Kofi Annan called for an investigation to look into the allegation.
Samuel "Sandy" Berger

, National Security Adviser under President Bill Clinton for 1997 to 2001.
In April 2005, Berger pled guilty in a misdemeanor charge of unauthorized removal and retention of classified material from the National Archives in Washington. According to the lead prosecutor in the case Berger only took copies of classified information and no original material was destroyed.
Zbigniew Brzezinski National Security Adviser to Jimmy Carter.
After the September 11, 2001 attacks Brzezinski was criticized for his role in the formation of the Afghan mujaheddin network, some of which later formed the Taliban and Al Qaeda. He asserted that blame ought to be laid at the feet of the Soviet Union's invasion which radicalized a relatively stable Muslim society. However Brzezinski is also accused of having "knowingly increased the probability that they (the Soviet Union) would invade" by supporting Afghan rebels before the invasion and drawing the Soviets into an "Afghan trap."
Cheryl Carolus, former secretary-general of the African National Congress, and a former member of the South African Communist Party's "Interim Leadership Group"
Wesley Clark. trustee of the

Center for American Progress

, another of George Soros' Non Profits.
Retired US Army General. One time head of NATO.
Mohamed ElBaradei

, who until recently held the top position at the International Atomic Energy Agency(IAEA). The Guardian UK posted the following statement..."The Egyptian dissident, Mohamed ElBaradei has warned of a Tunisia style explosion in his country."
The Nobel Peace Prize;
a lot of Soros' friends get those.
My personal thoughts...This is a man who bothers me. They knew well that the revolution in Egypt was coming. Soros and his allies

engineered it

and he was chosen as a possible contender for the presidency of Egypt. Fortunately the Egyptian people stood firm against the Soros agenda of putting this man into the position of president, and now General Sisi seems to be the odds on favorite for national leadership.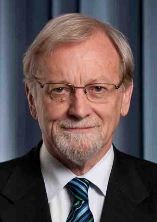 Gareth Evans, a man who bothers me even more, is an affiliate of the Australian Fabian Society, a socialist organization. He was president and chief executive officer of the International Crisis Group from 2000 to 2009.
The thing that troubles me so much about this man is that he was the brains behind

Responsibility To Protect

(R2P). Very briefly on R2P: Everything that emanates from the left is tainted and means the opposite of what they claim. R2P is a UN sanctioned doctrine that calls for the West to protect populations from oppressive governments. Oddly, R2P was enacted to protect the mercenaries of Al Qaeda while they moved to overthrow Qaddafi and our aircraft were employed to ground Libya's air force and provide air cover for terrorists, but the ICG has not seen fit to enact R2P on behalf of the Christians being tortured and killed throughout the Middle East and Africa.
Mister Evans wrote a book about his concept that has now become UN doctrine and was embraced by none other than Hillary Clinton, Samantha Power, and Susan Rice as they over-ruled the Joint Chiefs of Staff and insisted that Obama back the mercenaries in their effort to overthrow Libya.
Joschka Fischer, former Green Party foreign minister of Germany, and a former communist/anarchist affiliate of several known terrorists. He served as Vice Chancellor of Germany in the cabinet of Gerhard Schroder from 1998 to 2005. Fischer has been a leading figure in the West German Greens since the 1970s.
Igor Ivanov was appointed Minister of Foreign Affairs on September 11, 1998. As Russian foreign minister. Ivanov was an opponent of NATO's action in Yugoslavia. He was also an opponent of the U.S. invasion of Iraq. Ivanov played a key role in mediating a deal between Georgian President Eduard Shevardnadze and opposition parties during Georgia's "Rose Revolution" in 2003,

also orchestrated

by the ICG.
Jessica Tuchman Mathews is president of the Carnegie Endowment for International Peace the global think tank with headquarter in Washington D.C. and offices in Moscow, Beijing, Brussels, and Beirut, and a board of sponsors member of the communist initiated Federation of American Scientists.
Javier Solana: Known for his Marxist sympathies and his support for Fidel Castro, this former high ranking official of the European Union was once on America's list of known subversives. After serving in the Spanish government under Felipe Gonzalez (1982-1995) and Secretary General of NATO (1995-1999), he was appointed the European Union's High Representative for Common Foreign and Security Policy, Secretary General of the Council of the European Union and Secretary General of the Western European Union and held these posts from October 1999 until December 2009.
George Soros

, founder of the Open Society Institute. The Open Society Institute has active programs in more that 60 countries around the world with total expenditures currently averaging approximately $600 million a year. Soros is Chairman of the Soros Fund Management and the Open Society Institute and a former member of the Board of Directors of the Council on Foreign Relations.
I would be remiss were I to fail to mention Robert Malley.
This from Discover The Networks...
Robert Malley
Excerpt:
Middle East and North Africa Program Director for the International Crisis Group
Formerly served as President Bill Clinton's Special Assistant for Arab-Israeli Affairs
Son of Simon Malley, a key figure in the Egyptian Communist Party
Blamed Israel for the failed Camp David peace negotiations with Yasser Arafat in 2000
Has co-written a number of op-ed pieces with Hussein Agha, a former adviser to Arafat
Consistently condemns Israel, exonerates Palestinians,
urges U.S. disengagement from Israel, and recommends that America reach out to negotiate with its traditional Arab enemies
Became foreign policy adviser to presidential candidate Barack Obama in 2007
Obama always keeps things interesting:
This from The Counter Jihad Report...
Obama Appoints New National Security Director For Mideast; Robert Malley Heads Group With Board Members Tied To Muslim Brotherhood/Hamas
Excerpt:
US media is reporting that President Obama has selected Robert Malley, the program director for the Middle East and North Africa at the International Crisis Group (ICG), as the senior director at the

National Security Council

responsible for devising US policy in the Middle East according to a New York Times

report

.
This essay would not be complete unless I mention that Obama's new

Chief of Staff

,

Denis McDonough

is also a Soros/Obama go-between.
Well, I have introduced you to some really sleazy characters, all totally devoid of any form of character. Let us see what the ICG has to say about themselves. I write a lot of hard cold facts. Take a break and read some fiction via George Soros:
This from the ICG...
About Crisis Group
Quite honestly, I have little time for fiction and went straight to the cold hard facts that I was seeking. The ICG is active in over sixty nations around the world. Below you will find a map indicating those countries. George Soros would have you believe that they are there because that is where the trouble is. My views is diametrically opposed believing that there are so many problems because the ICG is there.
Recently someone left a comment on one of my essays questioning how even with his vast wealth can Soros fund so very many subversive NGOs? The answer is relatively simple; he does not fund them alone. Many left wing organizations are involved, as are you, in paying the bills for Soros' plans.
I shall be doing many more reports on some of Soros' most important groups, but let it be known. This man wants total control of the world, he is playing for keeps and most of the world's leaders bow before him. We are not going to rid ourselves of this problem with an election that is rigged against us.
Suggested Reading...
The World According To Soros Part One
The World According To Soros Part Two
The World According To Soros Part Three The Tides Foundation
The World According To Soros Part Four Groups And Foundations
The World According To Soros Part Five The Epitome Of Evil
The World According To So
ros Part Six The Ukraine Crisis
I have been frequently asked if it is alright to share my essays. By all means please do. The icons on the lower left allow you to email an essay, post it on a blog you follow, post to Twitter, Facebook, Pinterest, or Google Plus.