The pursuit of knowledge and truth has long been the very center of my life and nothing in the history of this world will compare with the internet and my computer in that pursuit. With a sardonic touch of humor I tell associates that I always turn my computer on as soon as I awaken, at any given hour of the day or night, adding that I would hate for the world to have ended without my knowing about it.
In truth we are beset by such information overload with news breaking 24/7 that I no longer wait to hear of events. I seek them out, ignoring the vast amounts of the trivial and going straight for the relevant. Thanks to the gullible among us, and the leaders they have put into power in one rigged election after another, I now feel like a stranger in a strange and dangerous land, but even with the cards stacked against me I plan to survive the coming collapse. That survival depends upon being knowledgeable and prepared. I am both. Those who are not face a grim and probably short future.
In my

Fix Bayonets Internet Library

you will find a collection of sites I visit in that daily quest for the truth under the heading of

News Sources

. Another site that I use on a regular basis is David Horowitz'

Discover the Networks

, firmly believing that if you are not well informed then you are misinformed. I choose the former option, and staying well informed often entails a great deal of effort, but believe me it is far more satisfying than listening to the rantings and ravings of one such as Alex Jones as he spreads mass confusion to a gullible public.

I must be having some effect on my readers as it has been many months since anyone posted a bunch of nonsense on my wall from one of our many hoax sites.

Today I would like to take you to Frank Gaffney's

Center for Security Policy

. From this link you can sign up for daily updates via Email. Today's update is the news that he and his associates have gathered and that news will provide the background for this entire essay.
The links...

Washington Free Beacon ... June 19, 2014
Two Men Arrested in Texas on Terrorism Charges
In keeping with the theme of Anarchy and Chaos, these two men were not working together. Both were involved in his own selected field of terrorism
BBC News ... June 19, 2014


I

raq crisis: Baiji oil refinery contested
Both the Maliki government of Iraq and the terrorist group ISIS claim to be in control of the same oil refinery.
Excerpt:
Iraq has asked for US air strikes on the militants. President Barack Obama is to make a statement shortly

.
BBC News ... June 19, 2014
Ukraine crisis: B
attle erupts amid talk of truce
There is nothing quite like talking peace while killing your fellow man.
The Jerusalem Post ... June 20, 2014 (Israel is a day ahead of us)
Hamas threatens third
Intifada amid ongoing IDF operation in West Bank
It would seem that Hamas has kidnapped three Israeli teens and Israel wants them back. That effort by the Jews has prompted Hamas to warn them that they will do something bad if they are not left alone
.
CNN June 19, 2014
NATO chief: New R
ussian troop buildup seen near Ukraine's border
Excerpt:
Putin Ukraine leader talk peace in phone call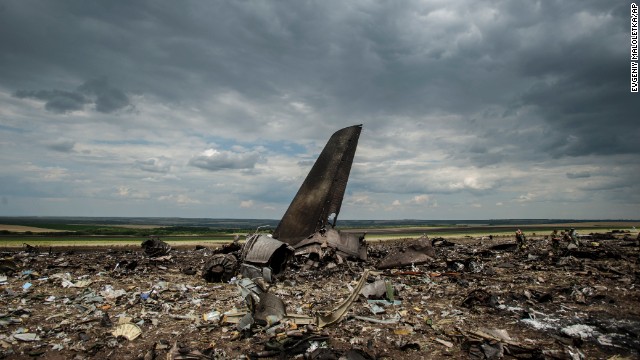 The above transport plane was shot down by pro-Russin separatists killing all 49 aboard. Once again, talking peace while killing your fellow man.
Washington Free Beacon ... June 19, 2014


U.S., Iran Experts

Dispute Nuclear Bomb 'Breakout' Timeline
Back when Obama asked Iran to slow down their nuclear capabilities for six months I wrote of that farce with a projection of Obama's time table. Let there be no doubt a timetable is in the works.
This excerpt from the above link:
A U.S. security institute estimates that Iran could amass material for a nuclear bomb in three months or less, while Iranian experts cite a time frame six times longer, a dispute going to the heart of talks between Tehran and global powers

.
CNN ... June 19, 2014


Kerry: U.S. would

communicate with Iran, not work with it, against ISIS
Adding to the Anarchy and Chaos I would submit the following excerpts from the above link:
Cameroon military rejects claims country is a safe haven to terrorists
And...
But despite the deployment of some of Cameroon's most elite units, whole villages have been cleared out and schools torched by Boko Haram raids

.
The Washington Post ... June 19, 2014
U.S. military lead
ers warn of difficulty of conducting airstrikes in Iraq
Excerpt:
The Obama administration signaled its reluctance Wednesday to launch airstrikes in Iraq or intervene militarily in support of its government, telling Congress that a bombing campaign would be fraught with complications and that Iraq's political divisions needed to be addressed first

.
And...
At the same time, some lawmakers said, Obama told them he would not seek Congress's formal approval should he decide that military force is necessary - a sore point for several members of both parties

.
'Several members!' That is a prime indicator of today's problems. Several members of both parties in Congress are upset about the dictatorial policies of the Obama administration. The rest, of both parties, continue to follow Dear Leader blindly.
New York Times June 18, 2014


For Vietnam and China, No Easing of Tensions
Excerpt:
The Obama administration is signaling that it wants a new government in Iraq without Prime Minister Nouri al-Maliki, convinced the Shiite leader is unable to reconcile with the nation's Sunni minority and stabilize a volatile political landscape

.
I seem to recall when Obama called for Mubarak of Egypt to step down, handing the nation over to the Muslim Brotherhood. How well did that turn out? Now let us go to Afghanistan, which is to be abandoned to the Taliban in 2016.
The Washington Times ... June 19, 2014
Taliban destroy dozens of NATO supply trucks in Afghanistan
Excerpt:
The Taliban members are trying to rid the country of foreign fighters and upset the U.S. supported government, Reuters said
.
Always one to please, Obama is prepared to give the Taliban just what they hope for. Since Mohamed first began his 'religion' the entire Middle East has been the source of anarchy and chaos and as long as Islam exists, that condition will continue.
This little tidbit from General Petraeus:
Mail Online UK, June 19, 2014
Petraeus says the US Must launch military strikes against ISIS terror army as former general claims to be massively 'disappointed' Iraq has descended into chaos
I have often stated that Obama is involved in the spread of anarchy and chaos (A&C), for their own sake, as the spread of A&C across the entire face of this planet is the goal of George Soros and his supporters. Many, failing to understand the Soros agenda, err in their belief that Obama is setting the stage for a new Caliphate to empower the followers of Mohamed. The only purpose of such a Caliphate is to provide a safe haven in which to train terrorists before sending them worldwide to implement A&C. Building up Islam is not the goal, tearing down the West is, and Islam is but a tool to be used and discarded once they have served their purpose.
Would you like to know what makes terrorism possible? Weak governments. The Middle East will always be unstable but look to those nations that were the most stable. Terrorists did exist in Egypt under Mubarak but as a strong leader he kept terrorism, at least within his own nation, mostly in check. So too did Qaddafi of Libya, and Assad of Syria. Two of these men were overthrown and the third is involved in a civil war. Maliki of Iraq is a dictator but would never have risen to power on his own. We put him into a position of leadership and now Obama wants to see Iraq weakened and falling into the hands of Islam, and so is calling for Maliki to capitulate or be overthrown.
Equipment and weapons captured recently by ISIS is now en route back to Syria to aid in the fall of that nation. One thing about the desert; there is nowhere to hide. We could destroy those convoys anytime we so choose, but we choose not to do so. Why? Because the Obama administration wants to weaken yet another nation and hand it over to the terrorists. The plan is to do the same thing to Iraq and Syria that we did to Libya.
Lately you have been hearing a lot about ISIS and to a smaller degree ISIL. They are both the same group but the designator ISIL is used less frequently. There is a reason. ISIL means Islamic State of Iraq and the Levant. Most Americans do not know what the Levant is and the powers that be want to keep it that way. I want you to know and so...
Note the highlight above ... Israel; the ultimate prize, and the ISIL make no effort to conceal their goals, but our MSM are trying to sweep that information under the carpet.
History should teach our leaders the error of their ways, and it should also teach we the people to look deeper into the motives of those leaders. For example: Touting democracy, freedom, the right to vote, and all that, Jimmy Carter was instrumental in overthrowing the Shah of Iran and empowering Iran.
Considering the thought processes of Muslims it should be obvious that they will never embrace the ways of the West. Two options, and two only, are available. Dictatorship or Islam. Both are bad but it would seem that dictators are less bad. Bush overthrew Saddam Hussein and replaced him with elected dictator, Maliki.
Obama organized the fall of Mubarak, implemented the election of Morsi, who was flatly rejected by the Egyptian people and now they have elected another dictator. Obama was also determined to oust Qaddafi of Libya and Assad of Syria, and now we find that Maliki of Iraq is also on the administration's hit list.
Democracy simply will not work with the Muslim tribal mentality and without fail leads to Sharia law for the people of the Arab nations, and Sharia law leads to anarchy and chaos. This is the Soros/Obama agenda, and let there be no doubt, it is working. As Obama weakens the U.S. he strengthens the forces of Islam. Any who do not see the connection is quite simply not looking.
Suggested Reading...
Anarchy And Chaos Part One
Like A House Of Cards
The World Is A Tinderbox
Information/Scandal Overload