Regular readers of this blogsite know that I am terribly concerned about the future of this nation and its people. I have often written of the need to remain in survival mode with an extended supply of food, water, medical supplies, and the means with which to defend yourself, your family, and your supplies. In addition to the above I have also advocated a heaping helping of knowledge; for without accurate information we all labor at a terrible disadvantage. To that end I am launching a new feature of this site.
Every day I scour the internet seeking to know what is taking place in the political, economic, terrorist, and security venues of the world. The original purpose of this search was to provide information for my writing, but the search, and the dissemination of my results has become a purpose unto itself.
We are at a disadvantage as the elite leaders of both of our major political parties seem hell bent on leading us down the road to ruin as laid out by Obama and his progressive mentors. However, being disadvantaged and defeated are not necessarily synonymous. I will not accept defeat and although I often project a dismal future, I see it only as a reality we must face and overcome in the battle to regain our liberties.
A great struggle lies in our future and there will be many who do not survive that struggle. Those who do survive will do so largely because of their being prepared and knowledgeable. Those who are neither will constitute the bulk of this nation's casualties.
I have long waged a battle to enlighten as many of our people as possible through my research and writing, and while my writing efforts will not change, I am about to embark on another effort to contact as many as possible. Writing essays has one weakness, that being the format of that essay is largely limited to one primary topic, and that is just not the way that news happens.
Events occurring in D.C. London, Moscow, Cairo, and Tel Aviv on any given day may or may not be interrelated, but important nonetheless, and so...
In addition to my writing I shall also be publishing blogs consisting of important breaking news worldwide as well as commentary from some of our better think tanks. As always, I shall avoid sensationalism and yellow journalism that so many of our low information voters follow. I shall also encourage everyone to do their own research (From reliable sources only) as I most assuredly cannot find it all.
We are daily assailed by information overload and I have narrowed the field of search to some of the most reliable sites on the internet. Much of what I post will be from the sites listed at this link in my internet library:
News Sources
You can catch up with missed news at:
News You May Have Missed
Editor's Note...I have changed the format of this topic. Instead of doing a daily news blog I have developed a non stop news roundup. To see it click this link.

News Roundup

.
Closing thought: I never debate liberals; those of you who do might like to send them a link to this site, and ask them if the facts that I present are being taken out of context.
News Round Up First Addition...
Jihad Watch ... July 12, 2014
UN calls for Israeli 'Palestinian' cease fire
Jihad Watch ... July 12, 2014
BBC promoting lie that Israel is targeting civilians in Gaza
Jihad Watch ... July 12, 2014
Gaza mosque containing weapons cache struck by Israeli military
Gatestone Institute ... July 13, 2014
Egyptians hoping Israel will destroy Ham

as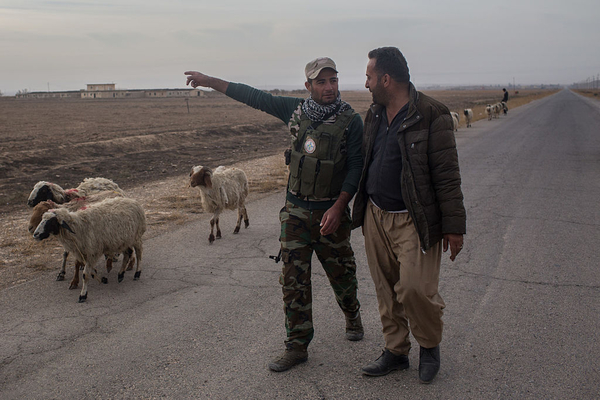 Fox News ... July 13, 2014
Israel deploys ground troops in Gaza
The Algemeiner (Israel)... July 13,2014
Report: In call to Netanyahu Kerry declared U.S. opposition to Gaza ground operation
National Post (Canada) ... July 13, 2014
Stephen Harper accuses Hamas of using human shields, urges world leaders to side with Israel
Fox News ... July 13, 2014
Netanyahu vows 'Any means necessary to stop Hamas
The Algemeiner (Israel) ... July 13, 2014
Egyptian TV announcer calls for destruction of Hamas; Al-Ahram columnist thanks Netanyahu (Video)
Jihad Watch ... July 13, 2014
Paris: Savage anti-Israel rioters trap hundred of Jews in synagogue
Breitbart ... July 13, 2014
Watch: 'Jews, back in the ovens,' 'Nuke, Nuke Israel'
Arutz Sheva (Israel) ... July 13, 2014
Hamas rocket strikes Gaza electric supply, Israel not fixing it
Jihad Watch ... July 13, 2014
Netanyahu: Two-state solution impossible, Israel on frontlines of Jihad
The Algemeiner (Israel) ... July 13, 2014
Violent anti-Jewish riots rock Paris; activists say 'French Jews are in serious danger (Video)
Jihad Watch ... July 13, 2014
France: "Palestinian" Muslims riot outside synagogue
The Clarion Project ... July 13, 2014
Fatah promotes Jihad for women with all female brigade
Breitbart ... July 13, 2014
Shilling for the Jihadis: NYT and WAPO stand with the Muslim Brotherhood
Breitbart ... July 13, 2014
Illegal immigration protesters to challenge Feds: 'If they want to send in SWAT teams...Let them do it'
Fox News ... July 14, 2014
Governors wary of White House placement plan for immigrant kids
Breitbart ... July 13, 2014
Local Michigan residents enraged over plan to house unaccompanied illegal teens in their town
And now...The above is an example of my latest project. The goal is to provide accurate information for the American public and hope that they will abandon sensationalist and hoax sites. The choice is yours. If you choose to follow hoaxes, you have every right to do so. If you want the truth. Follow or bookmark this site.
Danny