There are many fine American patriots blogging on the internet and I daily utilize much of the evidence they gather world wide on topics that endanger our fellow Americans and the people of Europe. Lately I have had the good fortune to encounter a few of these bloggers that are intent on revealing the dangers of runaway immigration that is being implemented today. These few are providing reliable information and I know that info is factual because I always run background check to validate any fact before I use it on my own website. The one issue on which they and I differ is the intent behind this immigration. They, almost without fail, are convinced that this is taking place to inflate the Democratic voters in this nation. I, on the other hand, am convinced that this is another part of the stealth Jihad that will result in mass casualties in the cultures of the west, and the demise of those cultures. This is the agenda of the Globalists and Islam but another tool they utilize.
Breitbart ... September 24, 2014
REPORT: NEARLY 2.5 MILLION IMMIGRANTS FROM
'PREDOMINANTLY MUSLIM COUNTRIES' RESIDE INSIDE U.S. RIGHT NOW
Between 2010 and 2013, there was actually a greater increase in the number of immigrants from the Middle East than from Central America. During that timeframe, 207,758 more immigrants moved to the U.S. from the Middle East, whereas only 113,744 immigrants came from Central America.
WND ... September 15, 2014
U.N. to dump flood of Muslim refugees on U.S.
In February, the State Department moved to ease the rules that protect the U.S. from accepting refugees with potential ties to terrorist organizations. The rules were seen as "too strict" by the refugee-resettlement groups that lobby Congress and the administration to continuously let in more Muslims from the war-torn Middle East.
Then on Sept. 4, a U.S. State Department spokeswoman hinted at her daily press briefing that a new wave of refugees will soon be coming from another predominantly Muslim nation – Syria.
"The United Nations high commissioner for refugees just this year started referring Syrian refugees to the United States for processing," said Marie Harf. "
Obviously, we have several thousand in the pipeline, and that number will continue to go up.
"
Before continuing I Must address a statement from above about the State Department easing the rules about allowing those with ties to terrorist organizations to immigrate."The rules were seen as "too strict" by the refugee-resettlement groups that lobby Congress and the administration" These refugee-resettlement groups are the NGOs and faith based groups that I have referred to in my ongoing series about our church leaders selling us out. See Suggested Reading below.
Fox News ... April 27, 2015
UN plan to settle 1M refugees an invitation to terror, critics warn
The exodus now unfolding, as well as the UN call to take in refugees from war-torn Middle Eastern and African nations over the next five years, is providing a "shield for the passage of jihadists to Europe," said one analyst. Once absorbed into the societies of Europe and other rich countries such as the United States, ISIS operatives would be set to eventually gain all the freedoms of other citizens of those countries – including the freedom to travel, often without having to go through the extra scrutiny involved in obtaining a passport visa.
Understanding The Threat ... May 5, 2015
SHOCKER: Texas Jihadis Trained at Muslim Brotherhood's Islamic Community Center of Phoenix
One Muslim Brotherhood (MB) leader in Phoenix, Arizona – Usama Shami – confirmed the two jihadis who were killed in Garland, Texas attended Shami's MB Islamic Community Center of Phoenix (ICCP). Shami specifically stated he knew both shooters well, especially Elton Simpson, and that Simpson had attended the ICCP for over ten years.
Breitbart ... April 6, 2015
OFFICIAL: FBI OVERLOOKED TEXAS SHOOTER'S VIOLENT TWEETS BECAUSE 'THERE ARE SO MANY LIKE HIM'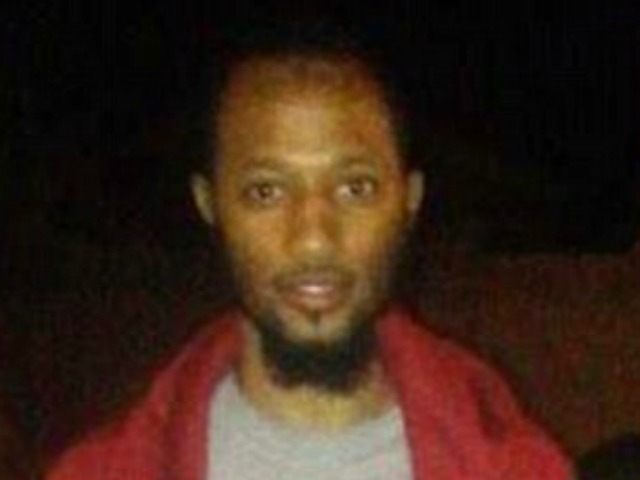 An unidentified "senior law enforcement official" tells the New York Times that, while the FBI had been aware of Garland, Texas jihadist attacker Elton Simpson for nearly a decade, they did not follow his violent, pro-jihad tweets as closely as they could have because "there are so many like him" that the agency is overwhelmed.
Thank you New York Times! This is but another facet of Stealth Jihad! The FBI is not overwhelmed by Muslims registering to vote Democratic in multiple counties. They are overwhelmed by those Muslims threatening to destroy this nation and behead its people. The ever growing number of mosques are the recruiting grounds for terrorists and Obama has made mosques off limits for legal investigations.
Washington Times ... June 13, 2013
Mosques off-limits by government snooping since 2011, IBD editorial claims
WND ... April 20, 2015
FEDS ADMIT 'TERROR-RECRUITING PROBLEM' AMONG REFUGEES
U.S. Attorney for Minnesota Andrew Luger, at Monday's press conference said Minnesota "has a terror recruitment problem" involving the local Somali population but didn't say how the Somalis got to Minnesota.
"To be clear, we have a terror-recruitment problem in Minnesota," he said at a press conference Monday in Minneapolis. "This case demonstrates how difficult it is to put an end to recruiting here."
So many are so confused by the Obama administration's policy to allow an ever increasing immigration of those who wish us dead. Actually that confusion should be replaced with an acceptance of the fact that Obama and his Globalist masters intend to destroy this nation and the best approach is to import those who will gladly die in the pursuit of that agenda, i.e.: bloodthirsty Islamists.
Look to the Great Seal of the United States and read the Latin inscription E Pluribus Unum. It means 'Out of many, one', and that has always been the formula on which this nation was built. Obama continually refers to our being a nation of immigrants, but he has turned that fact against us and abandoned the concept of E Pluribus Unum. For
'Out of many, one' to exist, those immigrants must assimilate into our way of life. Muslims have no intentions of assimilating and we are called on to accept their way of life under the guise of multiculturalism, and no culture can exist under such terms. Therefore Obama and the Globalists have planned our fall, not via the Democratic vote, but by overwhelming our system and destroying our people.
WND ... April 6, 2015
Mayors join Obama's 'welcoming' parade for immigrants
For the millions of immigrants and refugees who might feel unwelcome in Georgia, Texas, Alabama and any other state not on board with President Obama's plans to "build welcoming communities" for "new Americans," Mayor Kasim Reed has a message: Come to Atlanta.
Reed became the nation's fourth mayor to embrace the White House push to roll out the welcome mat for new immigrants and refugees and remove barriers to citizenship. Critics say the program has little to do with creating new citizens and everything to do with creating new Democrat voters.
WND ... January 27, 2015
Secret planting of up to 75,000 Syrian Muslims begins in U.S.
Up to 10,000 Syrian refugees, most of them Muslims, will be resettled in cities throughout the U.S. in 2015, with that figure expected to surge to near 75,000 over the next five years.
While some of the planned destinations for these refugees are starting to leak out, the big question is: where will they be going?
The U.S. State Department does not announce where it plans to send foreign refugees for resettlement within the United States, although the locations do eventually show up in a government database some weeks after th
ey arrive in their host cities. Word of their anticipated arrivals will sometimes surface earlier in local media reports.
And that's already happening in North Dakota, Kentucky, North Carolina, Ohio and Washington.
And
Once a city gets a refugee "seed community" started, it tends to grow, Corcoran said. That's because the resettlement agency, the Lutherans in this case, then gets paid by the government to resettle the family members of the initial refugees.
The Courier Journal (Louisville) ... December 24, 2014
Journalist seeks funds for Arabic newspaper
"Refugees have been coming from Iraq in large numbers for five years," Koehlinger told the Courier-Journal. "I think that the time is right for a newspaper for that (Arab) community."
WND ... April 22, 2015
How to know when migrant gravy train arrives in your town
It could be something as simple as a new billboard along the highway touting the contributions of diverse immigrant populations and refugees. Or maybe you'll hear a radio spot or see a TV ad delivering the same type of message.
Your city council may pass a proclamation "celebrating" and "welcoming" the "cultural diversity" and economic benefits of refugees and other "new Americans."
And we are not the only target, for that target includes all of the nations of the west...
Breitbart ... May 4, 2015
AFRICA DISGORGES 6,000 ILLEGAL IMMIGRANTS INTO ITALY IN A SINGLE WEEKEND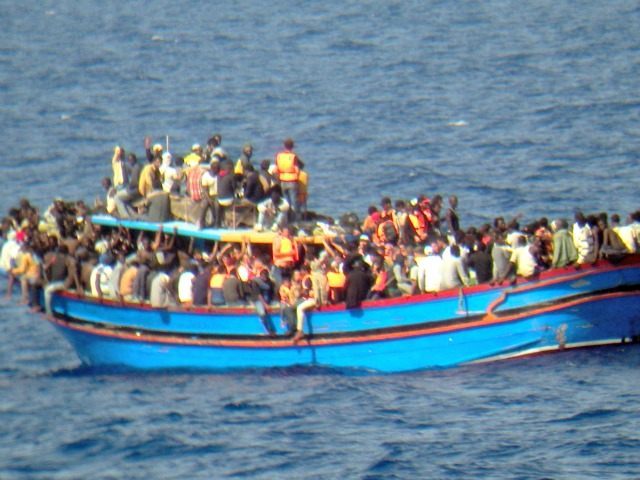 In less than 48 hours, Italy has received an enormous wave of African migrants seeking to cross the Strait of Sicily into Italy, causing a state of emergency for Italian rescuers, with the Coast Guard bringing in 3,690 refugees on Saturday, and recovering the dead bodies of a dozen more.
Breitbart ... April 18, 2015
ITALIAN POLICE ARREST 15 MUSLIM IMMIGRANTS FOR 'RELIGIOUS MASSACRE' OF CHRISTIANS AT SEA
Fifteen Muslims from different African countries have been arrested in Sicily for allegedly murdering 12 Christians and throwing their corpses into the sea during a crossing from Libya to Italy. They are being charged with multiple homicide "aggravated by religious hatred."
Reuters ... August 24, 2015
More than 250 migrants may have died in shipwreck off Libya
Breitbart ... April 19, 2015
OVER 700 AFRICAN MIGRANTS FEARED DEAD IN CATASTROPHIC SEA DISASTER
One of the survivors of the tragedy, an Eritrean migrant, reported that more than 700 people were on board the 65-foot barge whereas other credible sources report that there were
over a thousand people aboard. The Coast Guard said that the boat was capable of carrying several hundred people but was "overloaded with migrants."
Breitbart ... May 4, 2015
SEA OF DANGERS: THOUSANDS RESCUED FROM FOUNDERING MIGRANT BOATS ACROSS THE MEDITERRANEAN
Italian coast guard and navy ships have rescued more than 6,500 people over the weekend as the surge of illegal immigrants crossing the Mediterranean continues. On Saturday, Italian coast guard officials report 3,790 survivors were taken from 17 separate boats in distress off the coast of Libya.
This makes for one of the largest 48-hour tallies of rescued refugees this year. An additional 2,861 were estimated to have been rescued on Sunday, officials said.

The Telegraph ... May 5, 2015
'Dozens' feared drowned in new Mediterranean migrant tragedy
"Dozens" of migrants attempting to cross the Mediterranean have drowned after falling out of their rubber boat as a rescue vessel neared, survivors have told Save the Children.
And what effect is this immigration having on Europe?
The Telegraph UK ... April 16, 2015
Italians revolt against migrant 'invasion'
Italians are resisting the huge influx of immigrants arriving on their shores, with some politicians calling on supporters to say "no, with every means, to every new arrival"
Refugee Resettlement Watch ... April 26, 2015
Invasion of Europe news: Pope's life in danger as 18 arrested in foiled terror plot; believed to have entered Europe as refugees
The Clarion Project ... May 3, 2015
7,000 Soldiers to Be Permanently Deployed on Streets of France
French President Francois Hollande announced 7,000 of the 10,000 soldiers deployed on the country's streets after the Islamist attacks in January will remain permanently.
Italians revolting, the Pope's life endangered, and France has permanently deployed 7,000 soldiers to protect their streets from Muslim terrorists. Many, meanwhile, would say that my premise that the powers that be intend to destroy us and those 'poor immigrants' is their tool of choice, is somewhat extreme. I am not given to sensationalism and state no opinion without valid information to back my views.
Refugee Resettlement Watch ... May 4, 2015
Europe must follow Australian model (turn back the boats) or die!
Many are the bleeding heart liberals who say that we must save the people who are dying in their effort to enter Europe illegally. Tony Abbot, Australia's Prime Minister solved the problem. He chose to turn back illegal immigrants and now they no longer are drowning at sea trying to reach the safety of a western nation, that they hope to destroy.
The EU, totally rejects Tony Abbot's methods, for one reason only ... They want the flood of immigrants pouring into Europe. Those immigrants are part of the Globalists/EU plan to bring down the west.
Malta Independent ... May 4, 2015
European Union rejects Australian policy for handling migrant influx
The EU's executive Commission says Canberra does not respect the international standard on protecting refugees of "non-refoulement," which is a U.N. principle prohibiting expulsion to a country where they could face violence or prison.
Commission migration spokeswoman Natasha Bertaud said Monday that the EU "applies the principle of non-refoulement — we have no intention of changing this — so of course the Australian model can never be a model for us."
Canberra may not respect the international standard on protecting refugees but are doing a fine job of trying to protect their own citizens; a job that interests the EU not at all. They are but puppets of George Soros and his Open Society Institute.
My friends, across the U.S. and Europe, the Globalists are planning your future. Heed my words, learn all that you can while there is still time, claim that future as your own, and plan accordingly.
.....
SHARE

this essay...
This feature will allow you to share the above essay to your timeline, a friend's timeline, a group, to a page you manage, or in a private message. It also allows you to leave a comment about the essay. If that comment is meant for me please use the comment section below.
Danny
Suggested Reading...
Betrayed By Our Church Leaders Part One
Betrayed By Our Church Leaders Part Two
Humanitarian Crisis-Made To Order
A Top Down Assault On Liberty
The Religious Left

...